Jack
Gone but never forgotten
Danehaven Tennycape at Tollpepper RL2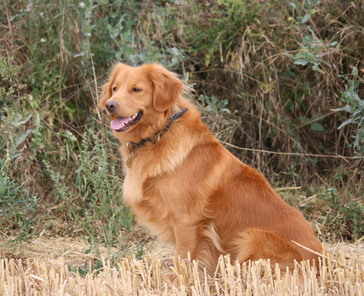 Pet Name : Jack
29 Aug 2008 - 14 November 2016
Jack had the most fantastic loving temperament and was the dog everyone wanted to take home with them. He was shown lightly as a puppy and had started his gundog training, sadly he picked up an unknown viral infection which knocked all his training back for quite some time. Thankfully, he fully recovered from that but it was such a worrying time. He passed his PAT dog assessment and took over visiting where Poppy used to go - they loved him and his soppy ways.
Because he was unable to do agility he started training in the new sport of Rally and managed to achieve his Level 2 title before his death getting the last qualifying score on three legs!
Unfortunately in 2015 we noticed that Jack was struggling to walk on his right hind leg, the diagnosis was not the arthritis we expected, but a devastating one of osteosarcoma. We were told that he could live from weeks to months with a possibility of years but that it would eventually spread to his lungs. We did the best we could for him and he had the leg removed to try and stop the pain, it is a very painful disease, and he had as much Chemotherapy and other treatments as was sensible. He lived for just over 16 months after his amuptation when, sadly, he lost the use of his remaining back leg and we felt it was not fair to allow him to continue to suffer.
Jack's achievements:
General
Jack took and passed his Bronze and Silver Kennel Club Good Citizens awards
Registered PAT Dog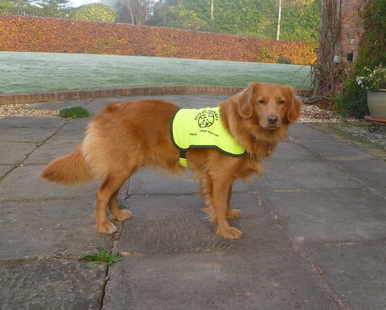 Showing:
2009
Coventry & District Gundog - Res Junior
Hereford & County Kennel Society - 2nd AVNSC Gundog puppy
Mid Western Gundog Society - 3rd Junior
Leominster Canine Society - 1st Junior BP
Bath - 1st Puppy Dog
Three Counties - 2nd Puppy Dog
His health tests:
Hips: RH - 17 LH - 3
Elbows : 0
Eyes: Optigen test prcd-PRA - clear :CEA/CH - clear : BVA - GPRA clear
DLA Haplotype: 00601 005011 02001 01201 00601 00301